I planned to take Amsterdam however I didn't have an army strong enough to land in Holland and march straight in. My spy reported that Brussels had only a very light garrison so I decided to land Wellington's army on the coast and take that instead and use that as a staging post to build up my forces to take on Holland. Experience taught me that once you take a non-centralised French region the French tend to leave you in peace -not today.
Over the next two turns the AI neighbouring regions despatched armies to guard any bridges connecting our regions but there were no signs that France were building an army in preparation to retake their region so I relaxed
Another couple of turns sauntered by and then out of nowhere who should appear but Napoleon himself and he had his sights set on my city
. Quick as a flash he laid siege with a fairly modest army, nothing that would cause me any problems.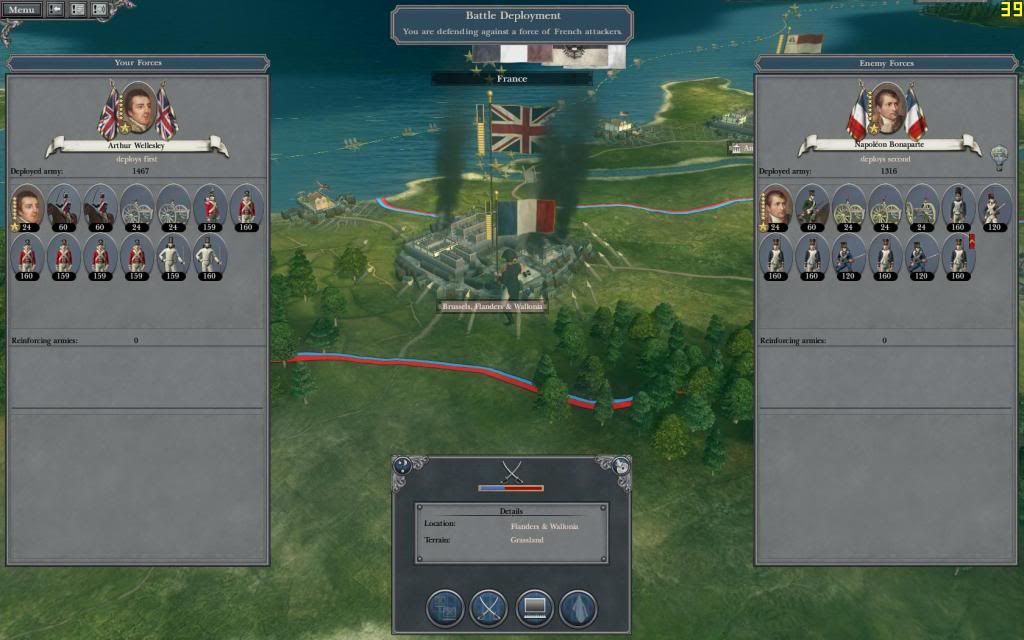 The battle was a disaster, I set up my defences in the city like I normally do but the men under Napoleon fought like madmen and before long my own men were fleeing in all directions.
As the battle reached it's most desperate hour I threw Wellington into the fold and went to micromanage the cannon and bring any rallied units back into the battle.
While I was away I got the standard your General is under attack message but when I zoomed back in to see what was happening this is what I found.
Across the battling men Napoleon and Wellington spot each other.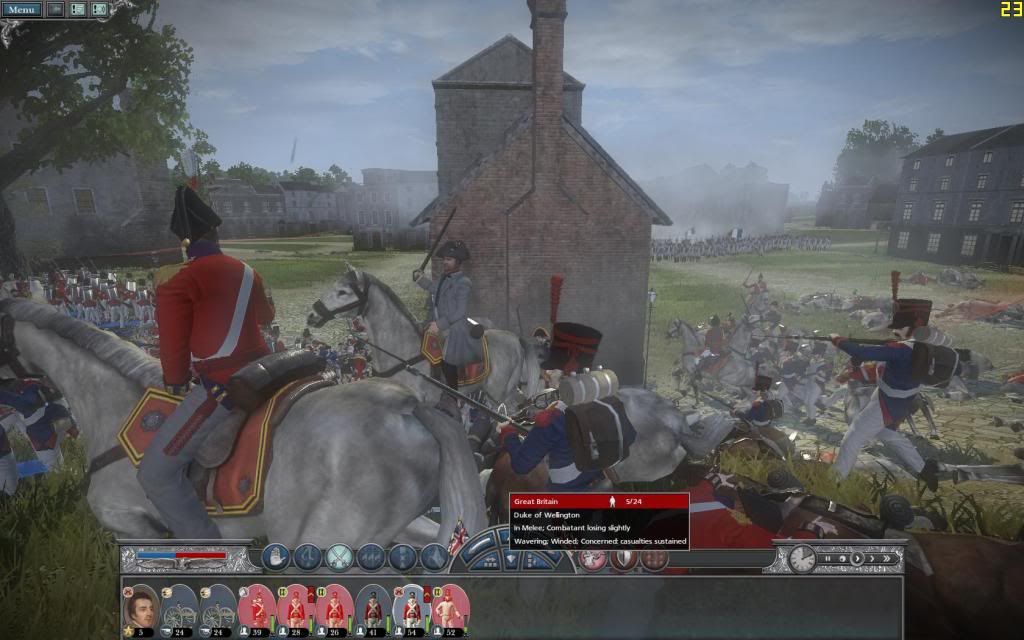 Have at thee -Napoleon and Wellington begin to exchange sword blows.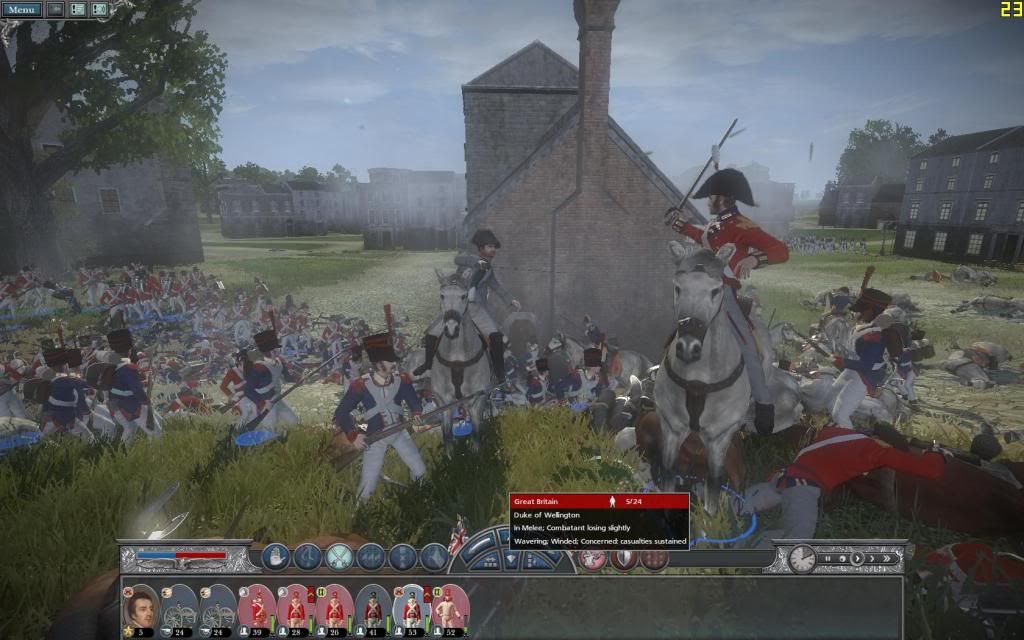 Wellington is nervous, his men are routing in their droves yet Napoleon is cool as he cucumber and rightly so, he still has fresh units approaching from the rear.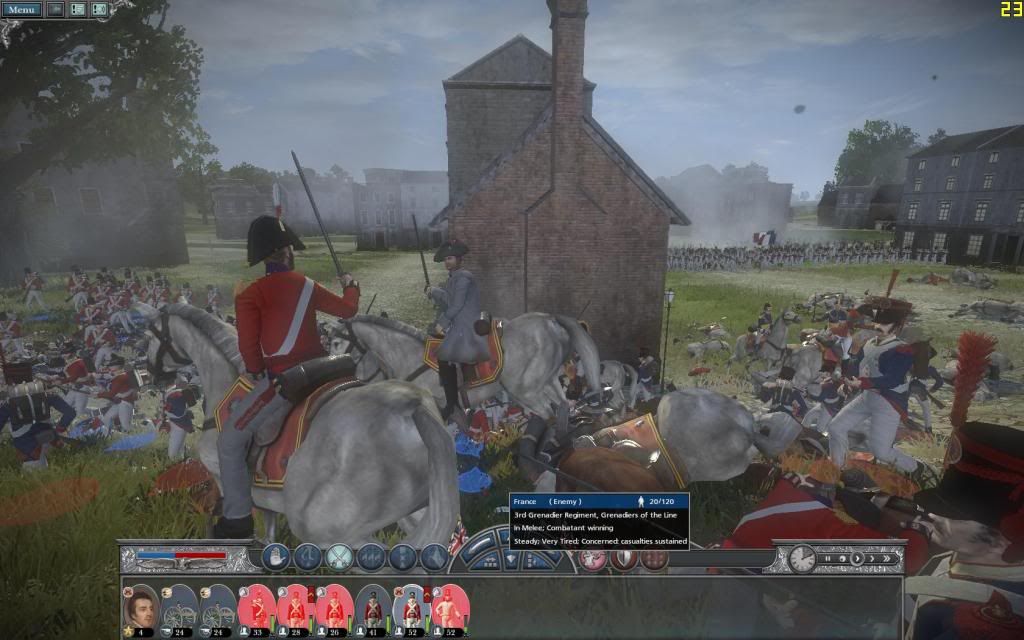 Cut down in his prime -With a nasty thrust Napoleon cuts Wellington down where he stands.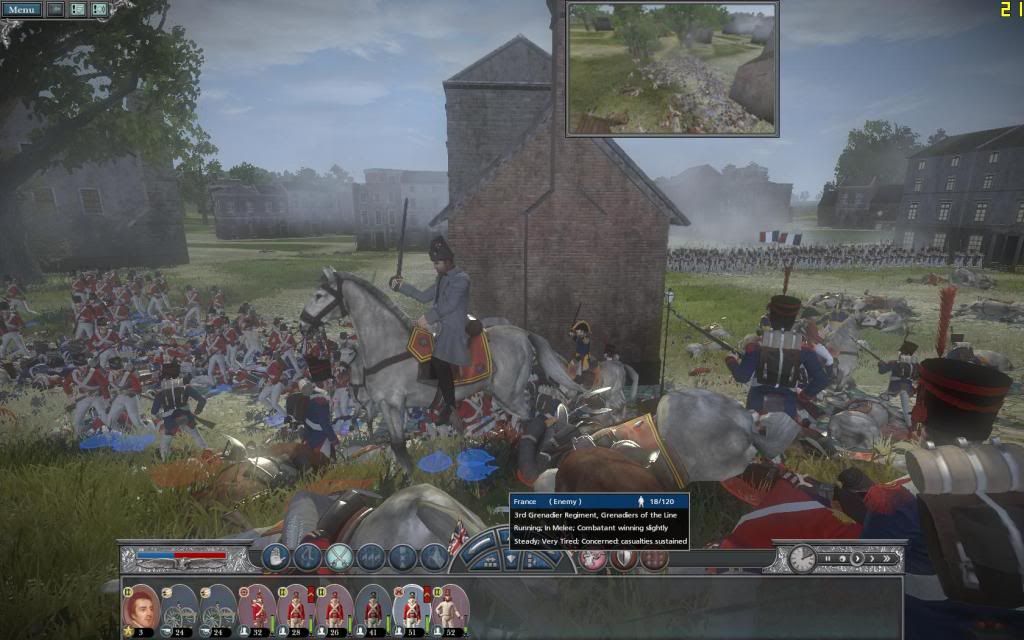 All is lost -The city falls, Wellington returns home in a body bag and with him the dreams of a British Holland.