Here is the entry that won 1st place in the recent SEGA sponsored Napoleon Total War AAR competition


Excerpts from Wellington's Prussian war diaries.
April 1st 1807
Heh weeks away he said, April fool's day and here I am camped 10 miles South of Chatham docks and still no ships, hardly how I envisioned spending Easter! Cold, cramped, gloomy conditions, raining every single day, what is wrong with this damn country, and why on earth are my men just sitting here? ............Oh yes, our gracious king George. I could have let Abercromby attend that silly function but ohhh noooo I had to go and do it myself!


January 9th 1807
"Dammit Wellesley this won't do, this won't do at all" "your majesty?" "the blasted Russians man, they are ruining everything, if they keep up this silly war then there won't be a damn Europe left, it will be France, Russia and a little island called England" "your majesty?"
"Look........ here, the Russians have already taken East Prussia and Warsaw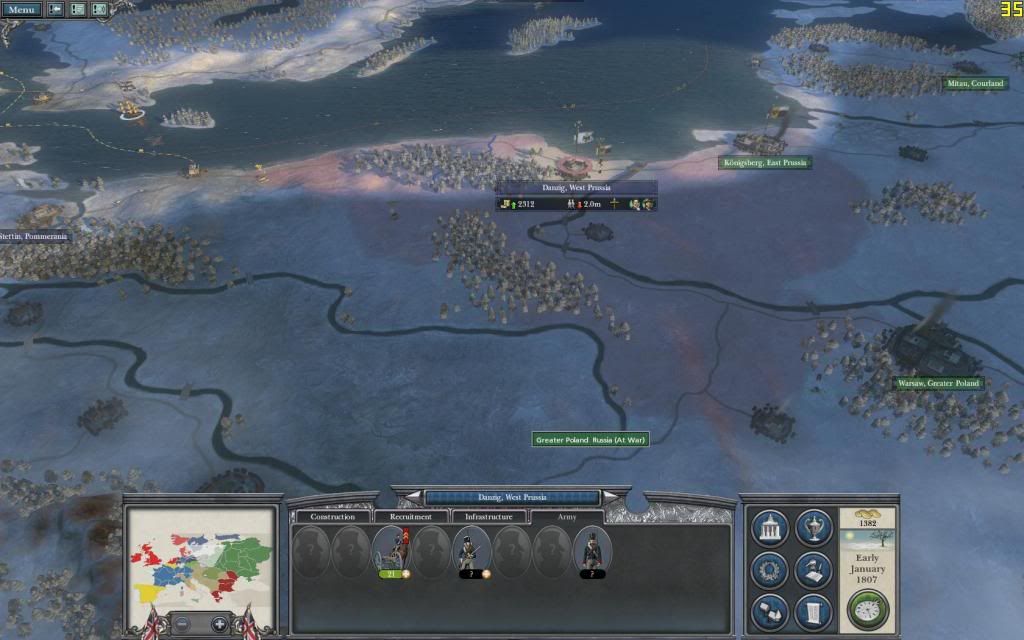 And now they're marching on Danzig
We can't let them have it Wellesley if they take Danzig and are allowed to keep it they will just swallow up the whole of Prussia while the rest of Europe stands by and watches.
No-one else has shown any interest, Austria is preoccupied with Napoleon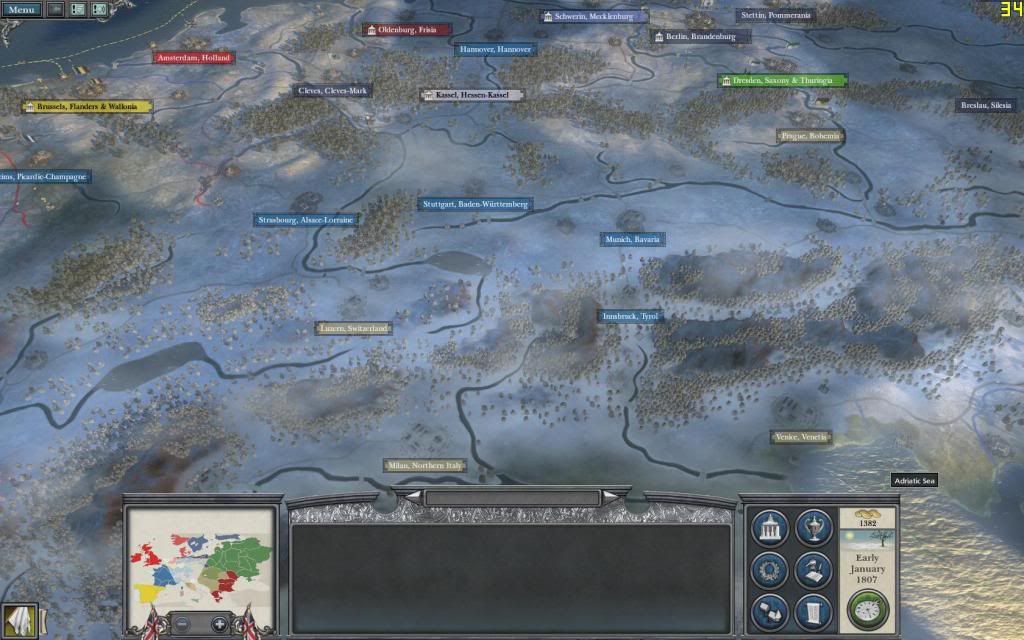 and as for Prussia's other allies, well there just too scared to help."
"We're already at war with that pompass ass Aleksandr so it makes sense that we do something."
"Wellesley I have a task for you, assemble your army, take it to Chatham docks and wait, Elphinstone is enroute with a fleet and is just weeks away, he will take you to Pommerania, your task is to support the Prussian front."
"Yes your majesty"